TOMATO TOMATO
CREATIVE SPACE
334 WELLS AVE S, STE B2 • RENTON, WA
Creativity for all ages & abilities

Tomato Tomato Creative helps kids and adults alike unlock their creative, crafty selves with Casual Crafting, Workshops, Parties and more!

Nearly all projects offered at Tomato Tomato Creative are designed and created with love in Renton, Washington, USA. You are sure to have an creative experience with an original masterpiece!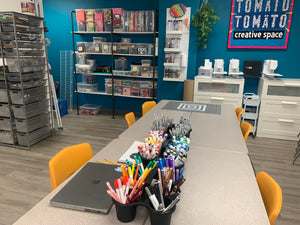 casual craft
rather just drop in?
We've got events where you can just pop in- no reservation required! Limited to available space.
view drop in events